​Rising 8th Grade Elective





Registration Information Timeline:

March 19th:
Information about the registration process and elective options offered to rising-8th grade students for the 2018-19 school year will be presented to students.
March 23rd-April 13th: Students select "Electives Only" using NCEdCloud at home with parents. After you have made course selections, please print out the course request summary. Parent(s) and students should sign it and turn it in to their Homeroom teacher.
April 13th: All course request summary sheets due.
Registration Resources:
Contact Information regarding 8th Grade for the upcoming 2018-2019 school year:
Scott Nilsen, Rising 8th Grade Counselor
Michelle Young, All Grades Counselor
Julie Resua, Rising 8th Grade Assistant Principal
Powered by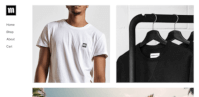 Create your own unique website with customizable templates.